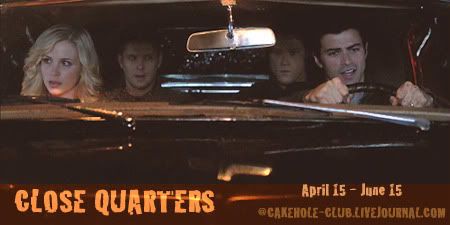 You're invited to join the
cakehole_club, a new community for
SPN & SPN RPF themed podfic challenges!
Close Quarters is the first challenge, and it's going on now!
Even if you've never recorded podfic before but always wanted to, you should come join us! We have a
list
of helpful resources to get you started!
fishpatrol
and I want lots and lots of SPN podfics, and we'd be happy to hold you hand throughout the whole process! ♥
Have some fics in mind that fit our Close Quarters theme that you'd like to see podficced? Post about them
here
, and maybe someone will record them!
\o/